Products By Brands
---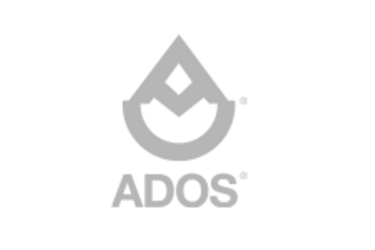 For more than 100 years our medium-sized company stands for innovation in gas analysis, gas warning and environmental protection.




We produce for nearly all the fields of application, transportable gas-measuring items and stationary gas-measuring systems, 




which can measure and detect by use of high-sensitive detectors a multitude of hazardous substances in smallest concentrations and




 therewith warn the people in time.




Our specialists offer all over the world expert advice, first-class installation as well as a reliable service on site.
Products of ADOS
Evaluation units and analyzers
Gas sensors and transmitters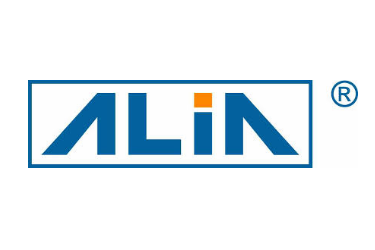 ALIA Group Inc. is established in 2003 in Newark, De, USA by a group of global instrument agents, aiming to produce high performance measuring instruments.Due to unstable quality of some suppliers over the past decades, customers doubt agents because of quality problem. As a result, Alia targets on quality control, offering strict quality management and best after sales services to our global customers. Because we used to be agents, we know what customers need.
Products of Alia
Electromagnetic Flowmeter
Ultrasonic Flowmeter
Variable Area Flowmeter
Vortex Flowmeter
Smart Differential Pressure Transmitter
Paperless Recorder
Communication
Multi-Function Calibrator
Smart Target Flowmeter
Other Instrumentation
Positive Displacement Flowmeter-Oval Gear
Coriolis Mass Flowmeter
Relative Humidity Transmitter
Flow Computer
Ultrasonic Open Channel Flowmeter
Smart Temperature Transmitter
Ultrasonic Level Transmitter
Smart Transmitter for DP Flowmeter
Website in Thailand
:
Here
---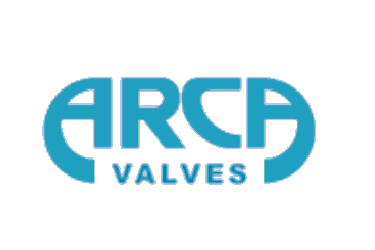 ARCA designs, manufactures and supplies control valves to the chemical industry, food & beverage industry, for power plants as well as the petrochemical industry.
A high degree of vertical integration makes the manufacturing process flexible and ensures a high delivery capacity. Nine plants worldwide manufacture and supply ARCA with fittings of nominal diameters to DN 1200 and that are rated to 400 bars or ANSI 2500 lbs for high-pressure applications.
Products of Arca
Control Valves
Actuators
Positioners
Steam Conditioning Valves
Controller and Control Units
Website official : Here
Website in Thailand : Here
---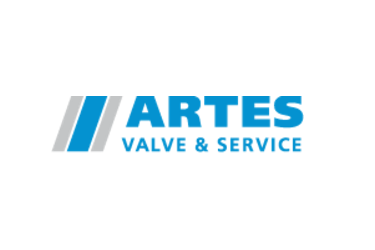 The company ARTES Valve & Service GmbH is your expert contact forall kinds of control valves.
At our two production sites in Velten and Quakenbrück, we manufacture special control valves for use in the petrochemical industry, power plants and chemical plants. Our valves are precise, durable, and custom designed for your requirements and your special application.
Products of Artes
Three-Way Valve
Control Ball Valve Type G
Control Ball Valve Type W
Desuperheaters
Steam Atomising Desuperheaters
Steam Converting Station
Differential Pressure Flowmeters
Website official : Here
Website in Thailand : Here
---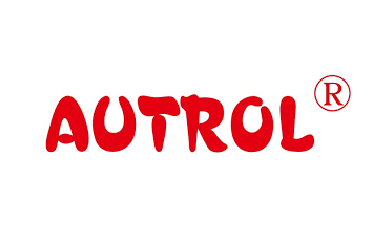 Brand name 'Autrol®', which is manufactured by Duon System Co., Ltd., has been revolutionizing the global industries and harmonizing with all sorts of field instruments.
Products of Autrol
Pressure Transmitter
Temperature Transmitter
Level Transmitter
Website in Thailand : Here
---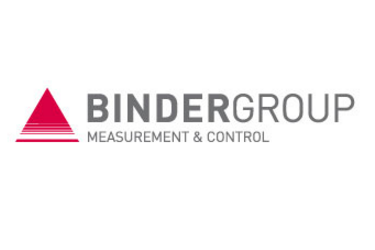 Binder Group is working internationally in the range of measuring and control equipment. Binder Group is active in the different process engineering markets and specialized in gas flow only. Binder Group has manufacturing plants in Germany and Switzerland.
Products of Binder
Air Distribution System
Gas Analysis
Biogas
Gas Flow Meter
INSTRUM Pressure Regulators
BETA Pressure & Temperature Switches
Website in Thailand : Here
---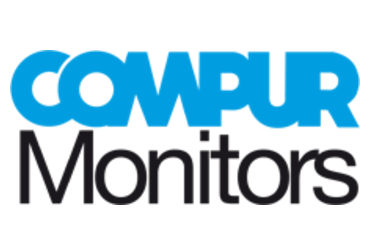 Gas detectors must be installed wherever legislation or local safety standards require to monitor potentially dangerous atmosphere. As soon as the alarm threshold limit is exceeded, they generate a visible and audible alarm. This helps to increase as well plant as personal safety and industrial hygiene. Professional health and safety protection contributes to protect the environment and reduce cost. Any identification of a leakage is significant cost reduction in terms of building, plant, cooling or heating, as well as absence due to illness. In any respect the operator of a plant is responsible for its safe and reliable function. Seamless industrial standard gas detection is an important tool to achieve this.
Gas Monitors
Fixed Systems
Portable Instruments
Diskontinuous Methods
Website official : Here
Website in Thailand : Here

---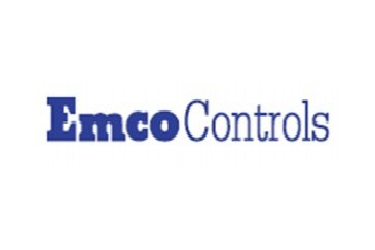 EMCO Controls is a Danish instrumentation Company. The factory is placed in Hillerød near Copenhagen. From our new premises in Hillerød, domestic and export sales as well as manufacturing are conducted. We employ skilled people with many years of experience in manufacturing of mechanical instruments.
Products of EmcoControls
Analyzers
Level
Flow
Wet Gas Metering
Restriction devices
Temperature
Website in Thailand : Here
---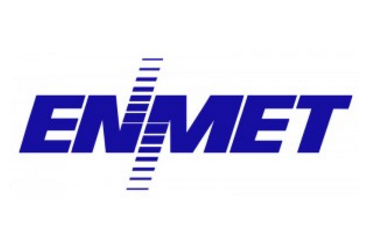 We manufacture toxic, combustible and oxygen detectors, compressed breathing air monitors, portable and fixed multi-point systems for a wide range of hazardous gases. Hundreds of gases are monitored utilizing selected types of electrochemical, IR, PID, GC, MOS and other sensor technologies.
Products of Enmet
COMPRESSED AIRLINE MONITORS & RESPIRATORY AIR MONITORS
FIXED GAS DETECTION SYSTEMS – STATIONARY MONITORS
GAS DETECTION CONTROLLERS
REMOTE GAS MONITORING – SENSOR TRANSMITTERS
GC – GAS CHROMATOGRAPHY ANALYZERS
PORTABLE GAS DETECTORS
Website in Thailand : Here
---
FLOMEC® Flow Meters are manufactured by Trimec Industries Pty Ltd trading as Great Plains Industries Australia which is an ISO9001:2008 quality certified company specializing in the design and manufacture of a range of oval gear, insertion, turbine and impeller flow meters, ancillary flow hardware and dedicated electronic flow instrumentation.
FLOMEC® Flow Meters measure the flow of clean liquids and are produced in a wide variety of materials and configurations to suit most markets including the food, chemical, cosmetic, ink, pharmaceutical, paint, petroleum and additive industries.
Product of Flomec
SMALL CAPACITY FLOWMETERS
MEDIUM CAPACITY FLOWMETERS
LARGE CAPACITY FLOWMETERS
INSERTION METER
TURBINE FLOWMETERS
CHEMICAL METER
ELECTRONIC REGISTERS/CONTROLLERS
ACCESSORIES
Website in Thailand : Here
---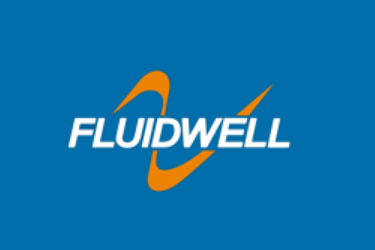 The company is structured in three business units: Fluidwell - Accurate Liquid Management - for displays, Fluidwell Instrumentation - Process Instrumentation - for sensor instrumentation and ProcessMonitor - Remote Location Surveillance - for remote process monitoring.
Products of Fluidwell
Display
Process Instrumentation
Remote monitoring
Website in Thailand : Here
---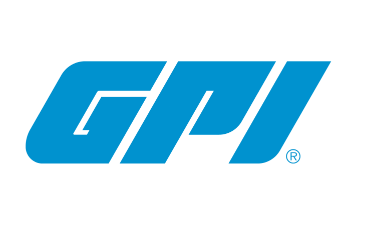 GPI started manufacturing flow meters for fuel measurement in the fuel transfer process. We designed a small "Electronic Digital Meter" to meet the needs of agricultural customers requiring a small, compact, hose-end meter. These meters were designed to be calibrated for viscous fluids such as herbicides and pesticides.
Products of GPI
FLOMEC POSITIVE DISPLACEMENT METERS
PRECISION FLOWMETERS - G SERIES
INDUSTRIAL GRADE TURBINE FLOWMETERS - G2 SERIES
OVAL GEAR FLOWMETERS - OM SERIES
ULTRASONIC FLOWMETERS - QSTAR SERIES
PVC WATER METERS - TM SERIES
FUEL & PETROLEUM METERS - A1 SERIES
ECONOMY DIGITAL FLOWMETERS
FLOWMETER ELECTRONIC OPTIONS
FLOWMETER SPARE PARTS
Website in Thailand : Here
---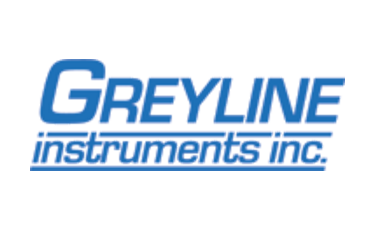 Greyline is a worldwide leader in ultrasonic instrumentation for industrial and environmental markets. We develop, manufacture and market industrial flow and level monitoring instruments including ultrasonic level transmitters, flow meters and open channel flow meters.
Products of Greyline
Flow - Ultrasonic Flow Meter
Open Channel Flow
Level - Monitoring
Website official : Here
Website in Thailand : Here

---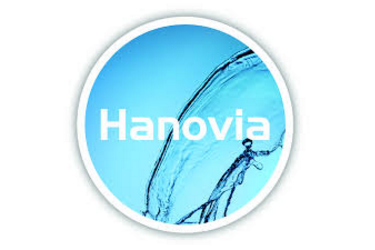 Hanovia was founded in 1924 and has been at the forefront indevelopment of Ultra Violet (UV) technology for disinfection and chemical reduction applications for Industry. Hanovia is celebrating 90 years of research, development and engineering of non-chemical water treatment systems that provide bio-security in various industrial applications where water and other liquids such as brine and sugar syrup are used to manufacture products. Various other industries today use Hanovia systems, such as the leisure industry to provide high level of water quality.
Product of Hanovia
Website in Thailand : Here
---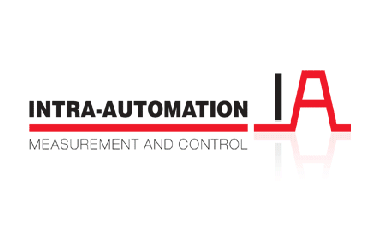 Since the founding of Intra-Automation GmbH in 1977, the corporate activities were focused on measurement and control systems for flow, level, pressure, absolute pressure and differential pressure. Our mag. level gauges ITA and our flow sensors Itabar were the driving forces for the successful development of Intra-Automation GmbH.
Products of Intra-automation
Flow instruments
Level Flow instruments
System components
Website in Thailand : Here
---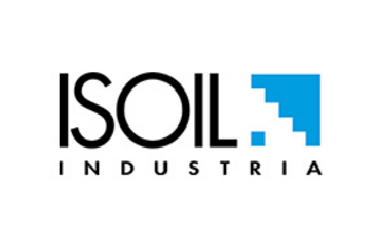 Isomag is a full range of electromagnetic flow meters from DN3 to DN2000 and pressure up to 250 bar. They are available in compact or separate version, wafer (up to DN400) or flanged mounting, with a wide range of options for electrodes and lining materials.
Products of Isoil
Magnetic ISOMAG
Ultrasonic ISOFLUX
Energy Meter ISONRG
Website official : Here
Website in Thailand : Here
---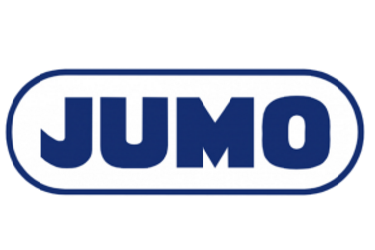 JUMO is one of the leading manufacturers in the field of industrial sensor and automation technology. Our innovative product range includes the entire measuring chain from sensors to automation solutions for temperature, pressure, liquid analysis, flow rate, filling level and humidity.
Products of JUMO
Temperature
Liquid analysis
Pressure
Level
Flow
Humidity
Control
Recording
Automation
Monitoring
Website official : Here
Website in Thailand : Here
---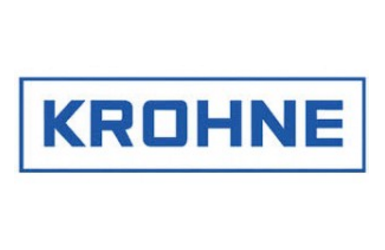 KROHNE is a world-leading manufacturer and supplier of solutions in industrial process instrumentation.
KROHNE offers supporting products and services for one-stop-shopping and in industries as widespread as oil & gas, water & wastewater, chemical & petrochemical, food & beverage, power, minerals & mining and marine.
Products of Krohne
Flow Measurement
Level Measurement
Temperature Measurement
Pressure Measurement
Analysis Instruments
Systems
Gas & Steam Measurement
Website in Thailand : Here
---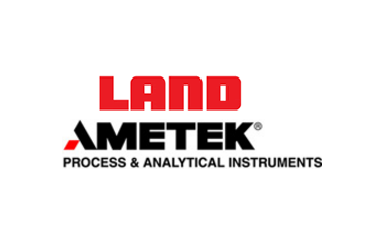 AMETEK Land (Land Instruments International) is the world leader in the design and application of infrared temperature measurement for industry. AMETEK Land is known as both innovators and manufacturers of high quality precision radiation thermometers and thermometer systems
Combustion Efficiency Monitors
Portable Gas Analysers
Dust and Opacity Compliance Monitors
Website official : Here
Website in Thailand : Here
---




Monarch International, Inc. was founded in 1977 as a sales and service organization for a diverse range of instrumentation. In 1982, the Monarch Instrument Division was established to manufacture and market the first microprocessor based portable tachometers. With the addition of new models of tachometer and the introduction of the Nova-Strobe Series of portable stroboscopes, Monarch rapidly became the world's largest supplier of rotational speed measuring instrumentation and stroboscopic inspection equipment. In 1992, Monarch introduced the DataChart Paperless Recorder. Today, we offer a wide range of technical capabilities and competitive pricing throughout the DataChart product line to include color touch screens and multi-channel recorders.
Products of Monarch International
Tachometers
Stroboscopes
Speed Sensors
Temp/Humidity Sensors
Recorders
Data Loggers
Leak Detectors
Website in Thailand : Here
---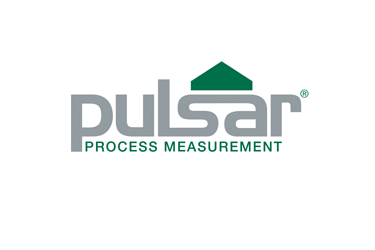 Pulsar manufactures and supplies level, open channel flow and pump instrumentation. Our strength is in ultrasonic level measurement. This is a non-contacting technology that is used in a wide variety of industries and applications worldwide.
Product of Pulsar
Flow
Level & Volume
Sludge Interface
Pump Control
Compact ultrasonic
Transducers
Website in Thailand : Here
---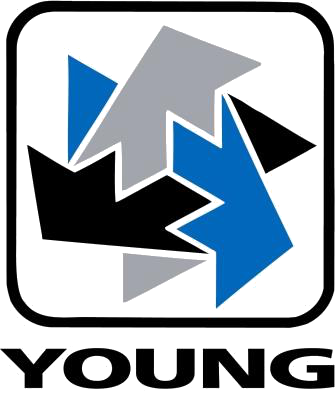 The YOUNG ResponseONE™ Weather Transmitter measures four key meteorological variables with one compact instrument. It is ideal for many weather monitoring applications requiring accurate and reliable measurements. Ultrasonic wind speed and direction, atmospheric pressure, humidity and temperature sensors are carefully integrated into an enclosure optimized for durability, airflow and mitigation of solar radiation effects.
Products of RM Young
WIND SENSORS
TEMPERATURE & HUMIDITY
PRESSURE
Website in Thailand : Here
---

With production facilities located in Kornwestheim and sales representatives throughout the world, we supply our customers quality "Made in Germany". As an affiliate of CIRCOR International Inc. we always have an eye on the global market and are well positioned internationally.
From ball cocks to turbine control stations, in our group of companies we deal with high-quality valves for oil & gas, power station, industrial, and process applications.
Products of RTK
SHUT-OFF AND CONTROL VALVES
ACTUATORS
MANUAL STOP VALVES AND STRAINERS
VALVES FOR SPECIAL APPLICATIONS
SELF OPERATED VALVES
SENSORS AND ELECTRIC COMPONENTS
Website in Thailand : Here
---
STRIKO bursting discs are available in different designs in metal or graphite. Numerous available combinations with application optimised holders and versatile accessories allow the configuration of customer based pressure relief solutions.
Bursting discs
Burst Indication
Static mixers
Heat Exchanger
Demister
Website in Thailand : Here
---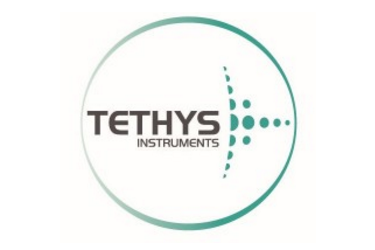 TETHYS Instruments, created by its president Philippe Minghetti in 2003, forms a team having more than 20 years expertise in instrumentation and multidisciplinary skills in physics, chemistry, optics, software and electronics.
TETHYS Instruments develops, manufactures and sells online water and gas analyzers dedicated to environmental and industrial process applications.
Products of TETHYS Instruments
Online Water Analyser
Online Gas Analyser
Website in Thailand : Here
---

W&P Noiseprotection India Private Limited is inspired from its German counterpart W&P Noiseprotection GmbH.
 Our directors and employees can provide you with decades of experience in the industrial acoustic sector. 
We constantly strive for new innovations and sustainable improvements in our area of expertise – to benefit you, our customer!!

On top of our core competency, which is industrial noise protection, we can offer our customers a one stop solution for all acoustic
components in the plant.This can greatly reduce project management effort of complex projects. The services we can hereby provide 
range from the initial planning, sound prediction, calculations and design right through to the manufacturing and installation of 
the equipment.
Products of W&P Noiseprotection
Baffle Silencers



Blow-Off Silencers With / Without Expansion Orifice
Silencers for Rental
Dump Tubes or Multi StageExpansion Stages
Inline Silencers (Pressure Silencers) and Reactive Silencers
Air Intake Systems
---